Bells of Arcosanti Long Dangle Earrings
Posted on 02/18/2021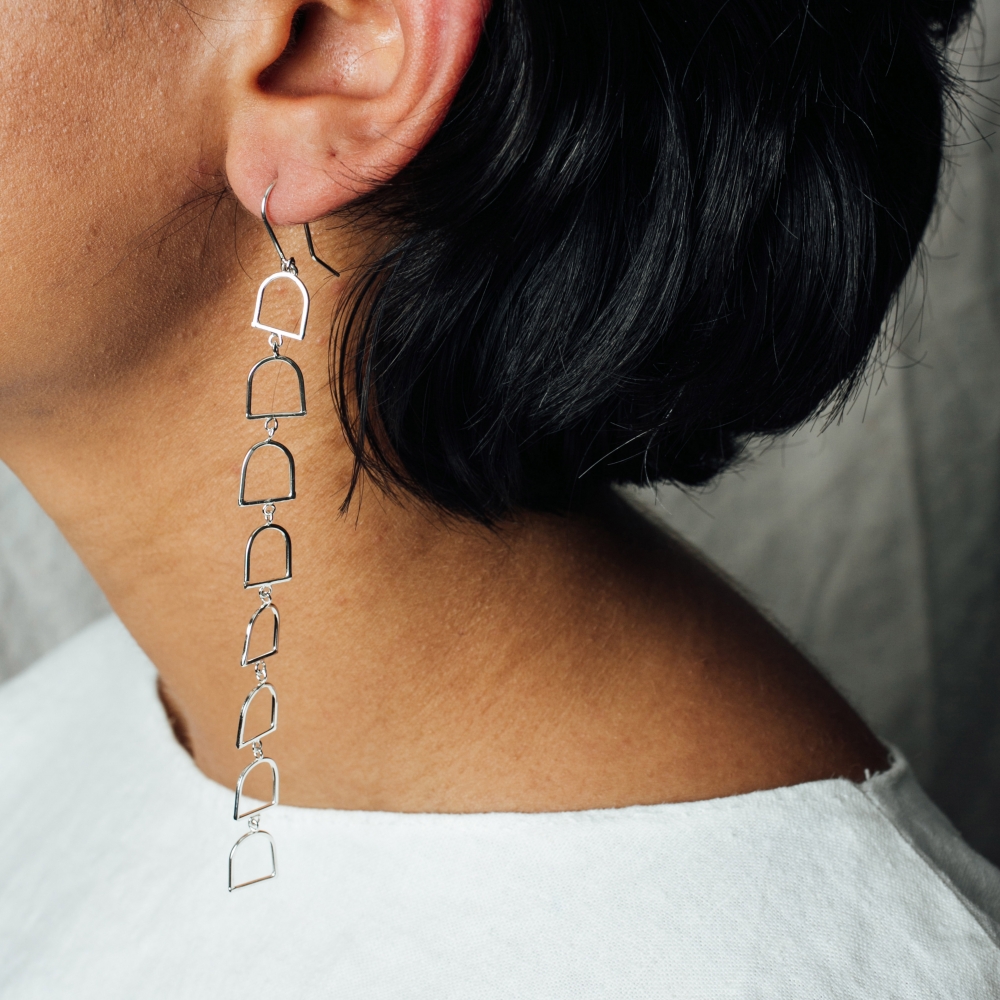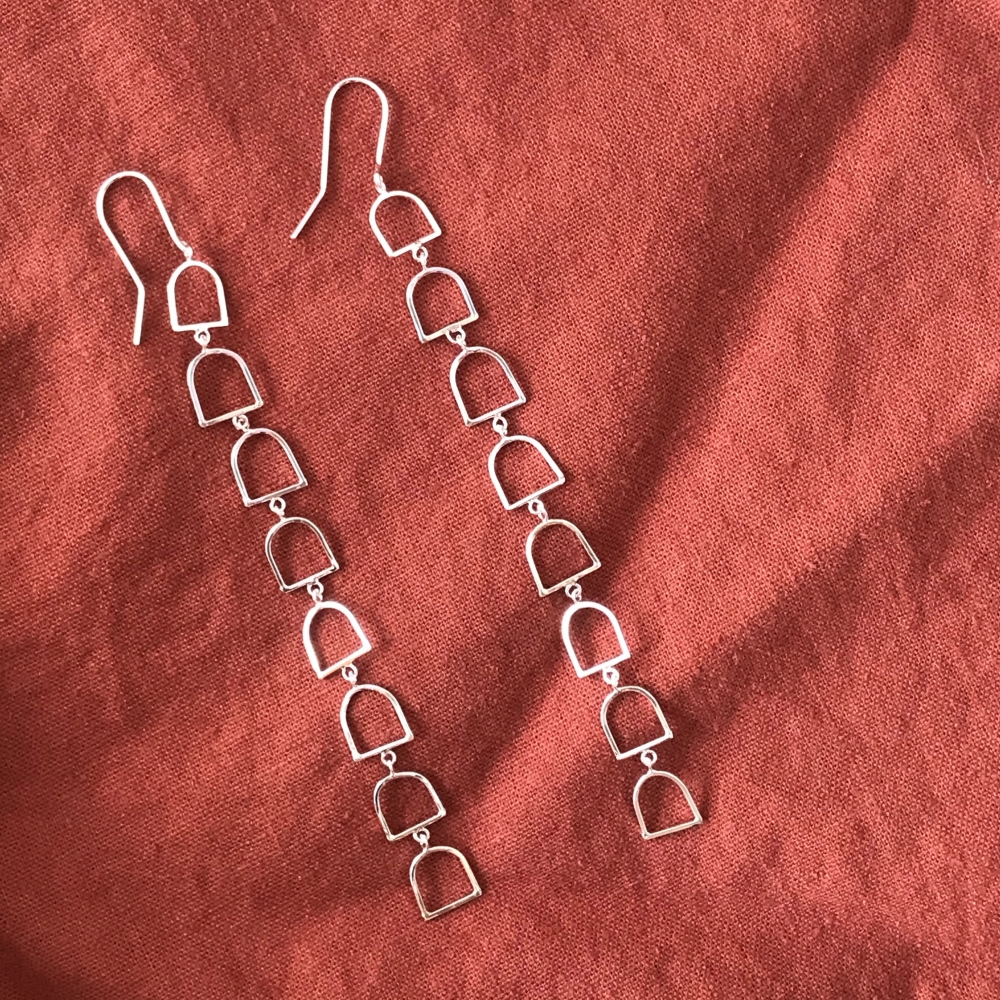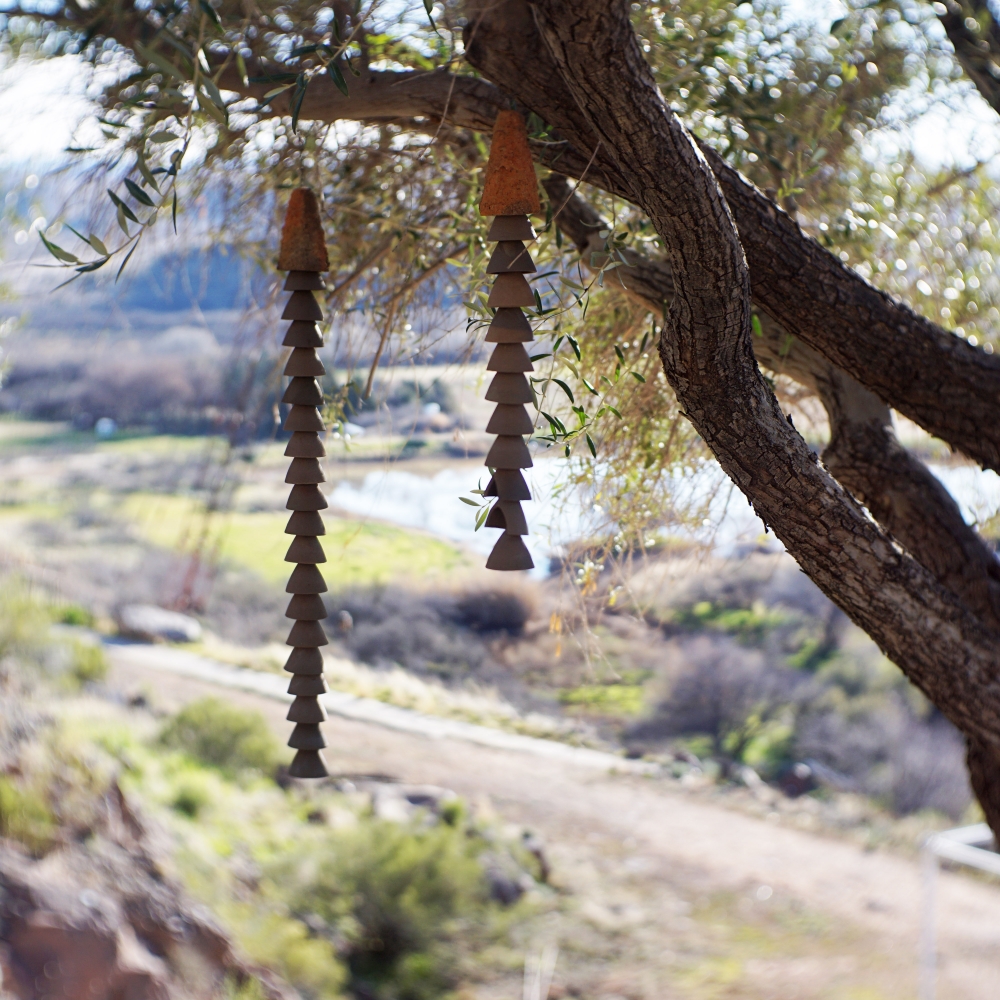 Description
Bells play an important role in Arcosanti's story. Paolo Soleri, the architect who envisioned and ultimately created Arcosanti, initially made wind bells long before Arcosanti was realized. He saw that he could mimic the architectural concepts he wanted to explore in a smaller size through the bells. He also started selling the bells to fund Arcosanti and, to this day, the bronze and clay bells made and sold in Arcosanti are an integral part of their operations.
These earrings mimic my favourite bells in Arcosanti and they are entirely handmade. They are the longer versions of the Bells of Arcosanti Short Dangle Earrings.
- Handmade with nickel-free sterling silver
- Polished to a mirror finish
- Ear hook and rubber back closure
- Each earring measures approximately 4.5" long
- Made to order. Please expect a 2-4 week processing time
- 5% of proceeds will benefit the Cosanti Foundation
wear and care
Jewelry is an investment and, with a little bit of care, will be with you for a very long time.

The best way to prevent tarnish is to wear your silver! When you're not wearing them, be sure to store pieces in airtight plastic bags. Use a polishing cloth to clean up any unwanted tarnish.

Other listings from Hamaila