Beary Special: Black bear holiday card / handmade / vintage book / hand-illustrated
Posted on 11/15/2020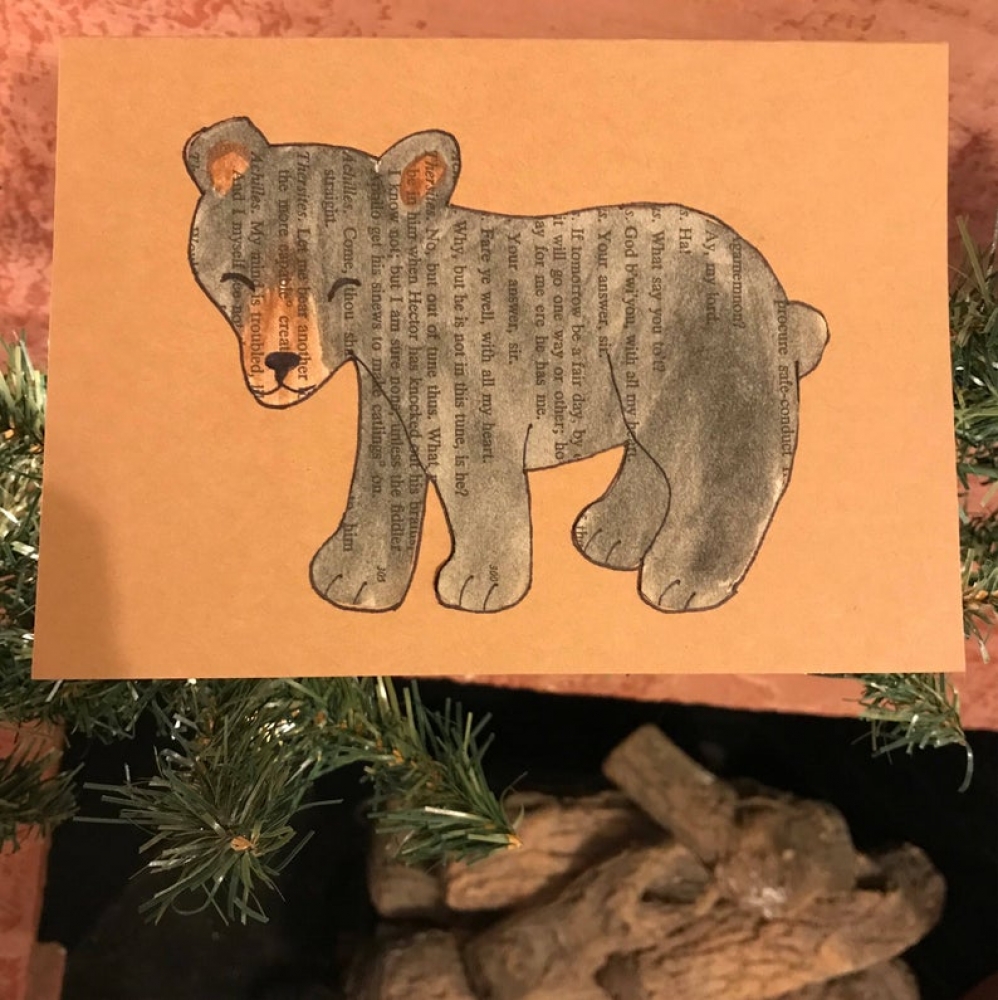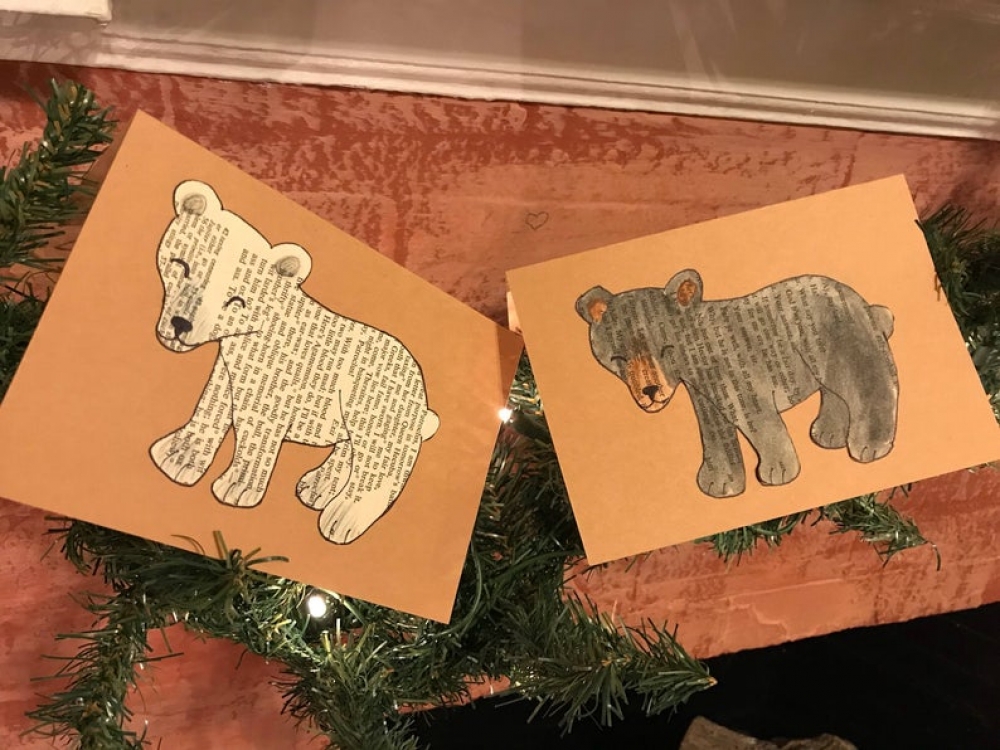 Description
This cheerful, blank card features a happy bear made out of a vintage book, with hand-illustrated features on a natural-colored background.
Each landscape-oriented card measures 5 x 7 inches. A natural-colored envelope is included with your order.
Please note that each handmade card is unique, so item may not appear exactly as it does in the photo. This batch of cards is made using a copy of Troilus and Cressida by William Shakespeare.
This card is available in both polar bear ("white") and black bear ("black"). The polar bear version has been hand-colored and illustrated. The black bear version has been hand-watercolored before being illustrated.
f.a.q.
Please purchase through my Etsy shop - shipping will be calculated automatically.